I logged into my Verizon account today to check on my bills and payments and was greeted with an announcement that the media channel Discovery Plus is available to me free for one year, and then $6.99 a month after. I'm sure many of you have heard of the Discovery Channel. It's a channel I use to enjoy when I subscribed to cable television. These days all of my media outlets are of the online variety. Netflix, Amazon Prime, YouTube and a few other online channels are the staples of my daily media needs.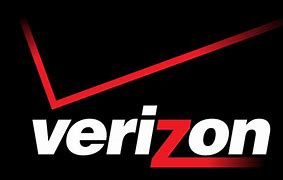 Last year Verizon offered me the Disney Plus channel free for one year, which I was very happy with. It was a no brainer to take Verizon up on this offer as free for one year is plenty of time to try out the service and cancel if I don't like it. Signing up through Verizon is a pain free process and only requires that you enter some login information and a password to start the service.
While perusing through the list of offerings from Discovery Plus I noticed some big names I use to watch on cable TV. TLC (The Learning Channel), Discovery Channel, A&E, History Channel, SCI (Science Channel), Planet Earth, DIY Network and a whole slew of other channels. It's nice to have media options and I have a feeling Discovery Plus might become one of my favorite media outlets in the coming months.
Horror being one of my favorite things to watch to burn time, I found Robert Englund's (of Nightmare on Elm Street Fame) True Terror TV series and watched the first episode. It was actually refreshing as the stories were new to me, the narration and on screen stories were interesting, and Robert Englund is just hard to beat as a terror/horror host. It was part of the attraction to get me to watch it.
Some days I find it difficult to find a subject to blog about but when you have a myriad of media options it helps in coming up with topics to write about, can help with research, and keeps your viewing options fresh. If you're not a Verizon customer but are interested in the channel, I know it costs $6.99US a month and more likely than not there will be a 7 day or two week or whatever trial to get you started. Media outlets always have some kind of initial deal to rope you in so if Discovery Plus sounds interesting to you, give it a try.
Please visit my Patreon page if you're so inclined or make a donation. Or you can click the coffee cup in the bottom right corner of the screen and Buy Me A Coffee. Thank you!